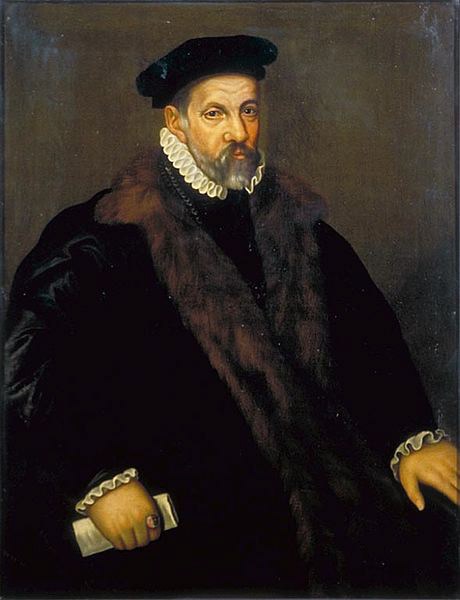 In the opening of his

De inventione

, Cicero recites a myth about the origins of rhetoric. Ancient humans were wild and violent until one wise man, discovering eloquence, persuaded them to political order. The story frames the argumentative techniques that follow within a larger historical and ethical narrative. 
1600 years later, when Thomas Wilson published the first complete rhetoric in English, he revised the Ciceronian myth, giving it the title, "Eloquence First Given by God, and After Lost by Man, and Last Restored by God Again." In the new story, the skill of the Ciceronian wise man has become the grace of an all-wise God. Instead of a single sage who has combined reason and eloquence, it is the "faithful and elect" who succeed in winning their fellows "by reason to all good order." Though the techniques in Wilson's book are largely restatements of Cicero, the whole body of theory has been reframed, repurposed, and transformed. As rhetoric enters English, religion changes rhetoric.
​​​​​​​
Scholars have long known that rhetorical education strongly influenced early modern literature and culture in England, but they have not yet accounted for the interanimation of rhetoric and religion in this period. Therefore, my current book project,

Religion and Rhetorical Education in Early Modern England

, demonstrates that religion played an indispensable and unpredictable role at every stage in the training of speakers, listeners, readers, and writers.
In basic literacy training, the authorized

ABC with a catechisme

served both as a literacy technology and as the script for the ritual of confirmation, in which children were thought to receive moral and mental power from the Holy Spirit. In St. Paul's Grammar School, the boy Jesus was the guiding star of students seeking to develop rhetorical and sapiential

copia

. At Cambridge, puritan intellectuals adapted Ramist principles to train up a new generation of godly preachers. And in the "art of hearing" literature of the early seventeenth century, adults who had long finished school were instructed in how to hear and receive Sunday sermons.
My project will have relevance for those looking to understand the impact of rhetorical education on the poets of this period--Shakespeare, Milton, Herbert, Donne, Marlowe, and many more--as well as their audiences. It will also contribute to scholarship in the history of rhetoric, which is freshly discovering the importance of religion in the rhetorical cultures that have obtained in the past and that are affecting our lives in the present.