In this course on the history of rhetoric, students learn how some of the world's most influential thinkers have grappled with the following question: "How can we become people whose words move others toward the good?" We read through key texts of the Greek and Roman traditions, and spend some time reading in ancient Chinese or Jewish rhetoric, as well. Then we move into the Renaissance.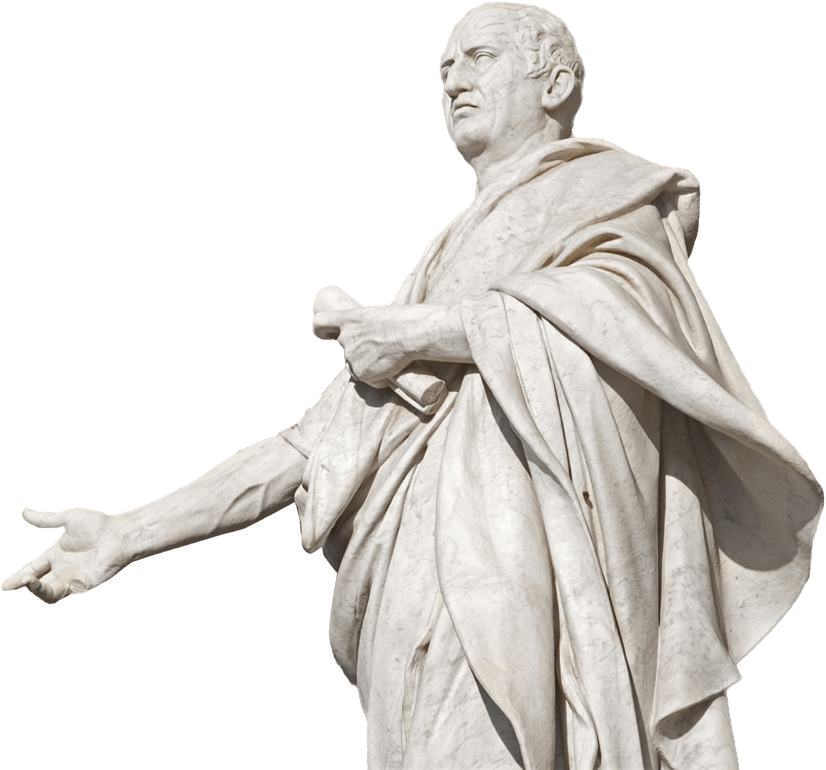 ​​​​​​​
Discussions revolve around three themes. First, ethics: what does it mean to be or do good, and how does this relate to rhetoric? Second, education: what can be taught and what can be learned, and what are the best methods for teaching and learning rhetoric? Third, eloquence: what does it mean to speak well, and how are standards of eloquence set?
​​​​​​​
By the end of the course, students can articulate the central tenets of the rhetorical traditions under examination; adapt the principles of these traditions to their own writing process and pedagogy; and analyze the reception of these systems in later eras, especially how the ancient systems have served to empower and/or discipline the disadvantaged. Students are given a vision of the vast influence of rhetoric, as well as its defining values: insistence on arguing both sides of a question, belief in the power of language to bring people together, desire to unite eloquence and wisdom, and a love of broad learning in the humanities.
Students in this class not only read about ancient rhetoric, but also engage in the practices that helped ancient and renaissance people develop as rhetors. For instance, students are required, over the course of the whole semester, to keep a commonplace book, a collection of excerpts from their reading and experiences, organized for future use in composition and conversation. I encourage casting a wide net, gathering sayings from this class and other classes and outside of class. The goal is for students to learn to listen or read "with claws," that is, with an eye toward what might help them speak on important issues or complex situations.
Student feedback on this assignment has been overwhelming. Here are some samples from a stack of reflection papers:
"Creating this Commonplace Book was probably my favorite assignment in any of my classes this semester. It forced me to read, listen, and live with intent and to pay attention to the words and arguments being used. Now I have a great list of all of my favorite quotes that will be extremely helpful in conversations."
"Needless to say, I'll continue to keep a commonplace book going into the future. I'm sorry for the length of this reflection—like the commonplace book, this reflection feels more like a duty to myself than a duty to the coursework."
"This final project granted me the ability to contextualize and find pattern within my thoughts, ultimately helping me learn more about what makes me, me."